RiskPACC @ PSCE Conference
On 11 and 12 May, it was held, in collaboration with the University of Salzburg and the Austrian Red Cross, the Public Safety Communications Europe (PSCE) in Salzburg.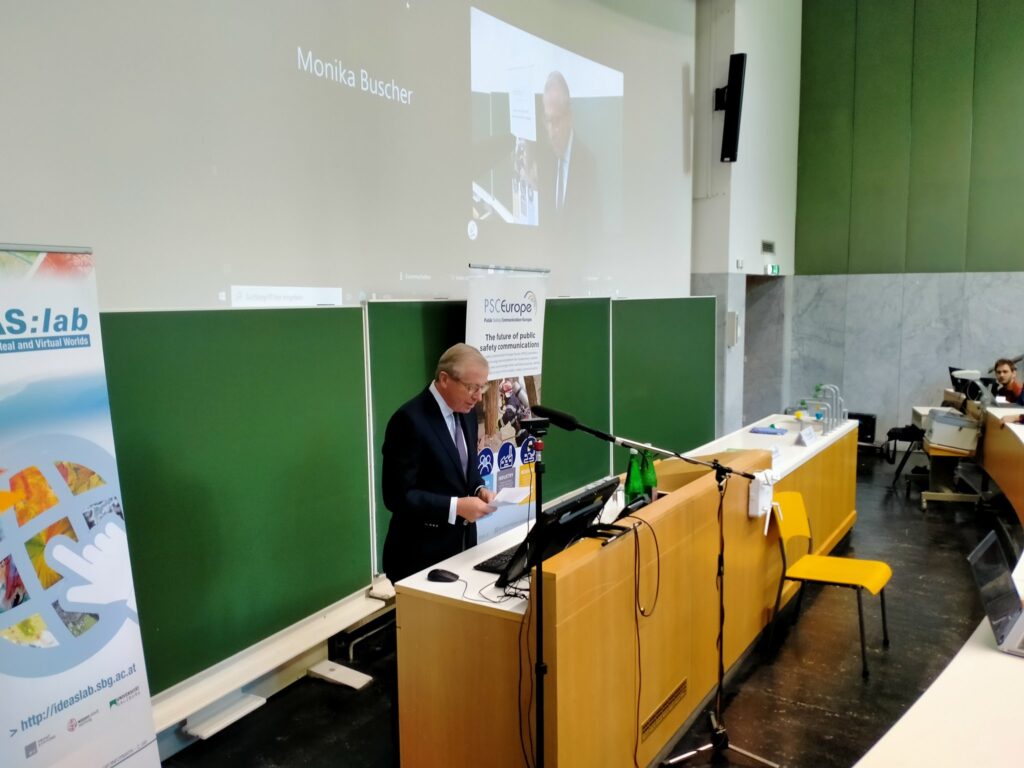 After the Conference introduction of Monika Buscher, the PSCE President, and the opening remarks by the Governor of Salzburg Province, Dr. Wilfried Halslauer, the RiskPACC Project Coordinator, Dr. Maike Vollmer presented the project to the audience.
She highlighted the most important aspects and contents of RiskPACC, underlining the importance of the cooperation between citizens and civil protection authorities.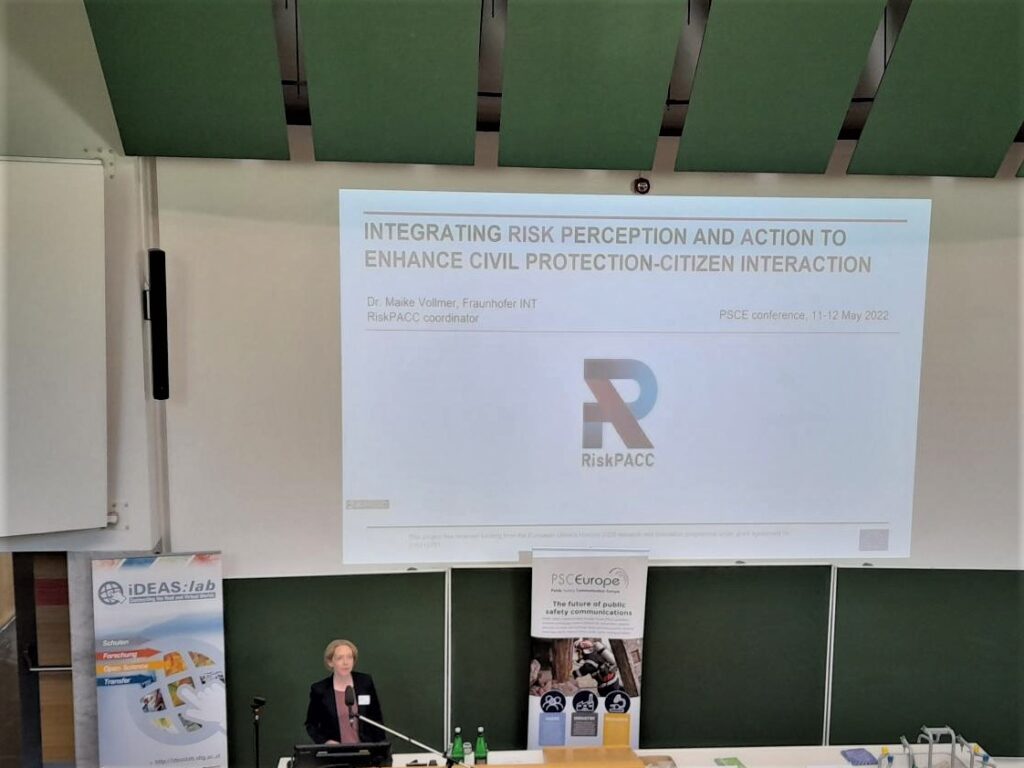 Presentation touched the RiskPACC objectives, such as:
– Understand and close the Risk Perception Action Gap
– Facilitate interaction between citizens and Civil Protection Authorities
– Develop potential procedural and technical solutions to build enhanced disaster resilience
– Provide an understanding of disaster resilience from the perspective of citizens and Civil Protection Authorities
– Facilitate collaboration between citizens, civil society organisations, developers
– Provide the "Risk Pack" of solutions that will include a framework and methodology to understand and close the Risk Perception Action Gap