2nd EXTERNAL WORKSHOP – Municipality of Padova
On the 9th of February the second workshop of the pilot case of the Municipality of Padova was held in Padova, and it was the occasion to discuss about the strengthening of civil protection systems, the concept of risk perception and the collaboration among actors involved in emergency and preventive management of extreme events.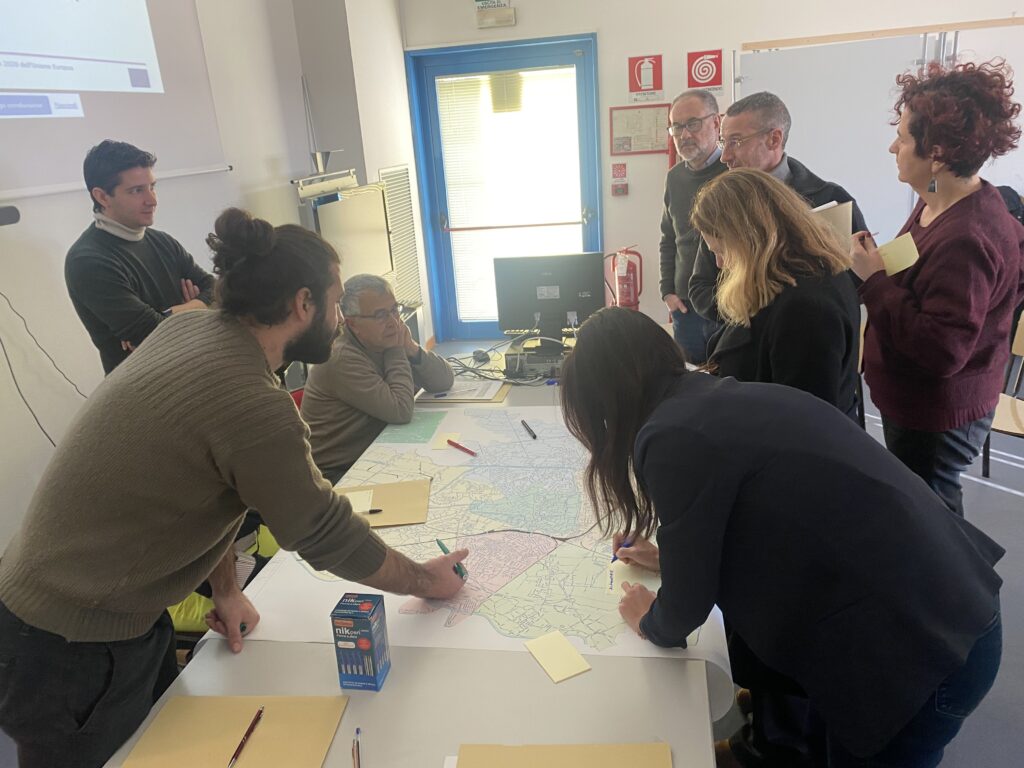 About 20 people attended the meeting, both experts in the field, such as civil protection operators, firefighters, and environmental experts, and ordinary citizens, representing different areas of the city or associations active in the area.

The workshop opened with an introduction on how the RiskPACC project deals with climate risk management and in particular the case of the pilot in Padova. The most frequent climate risks in our area were briefly described, and a few icebreaker questions were asked to participants about their perception of these risks.

For the first interactive session, participants were divided into two groups, and with the help of a map of the city, markers and post-it notes, the climate risks of Padova were located, both in relation to the past and to  the future predictions. Vulnerable groups and measures implemented or implementable to respond to climate hazards were also discussed.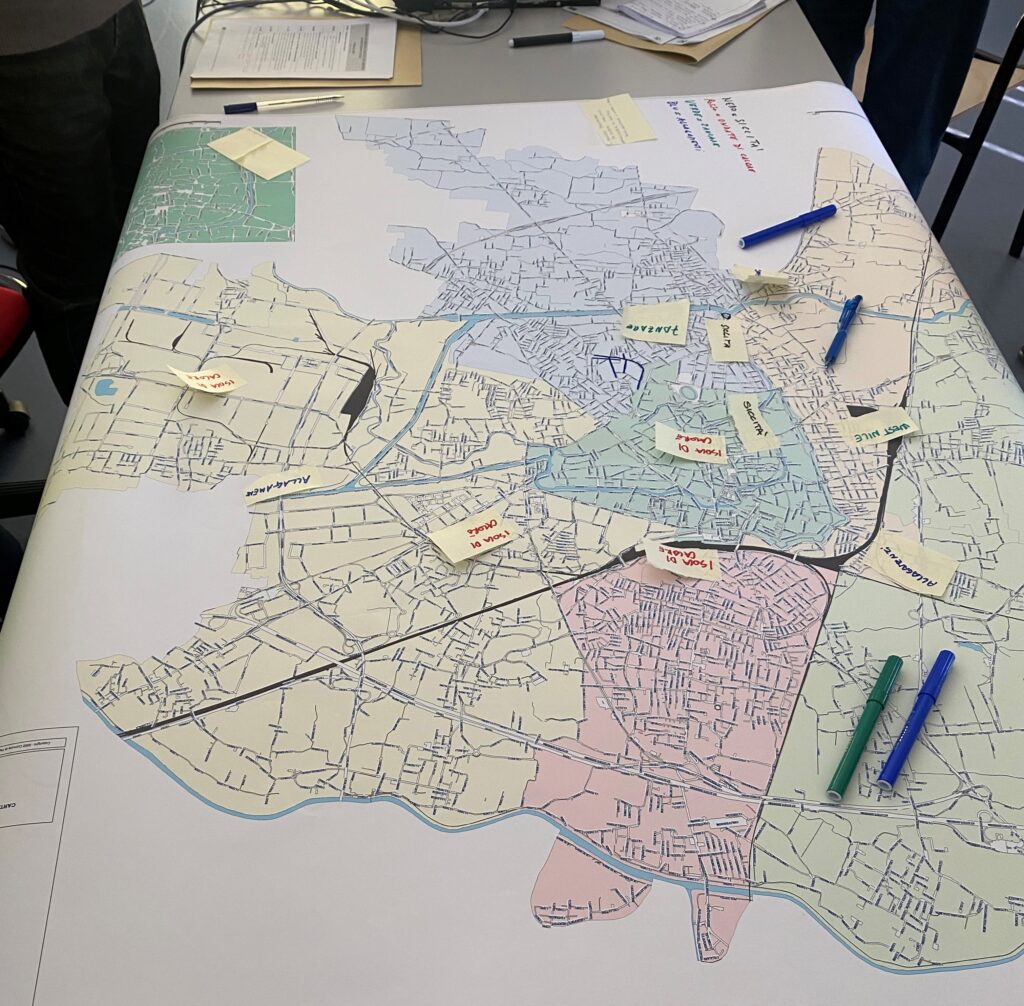 The second part of the workshop began with a plenary presentation about the tools developed in the RiskPACC project, in particular, by ht project partners STAM, PublicSonar and University of Twente.
The groups were then split again and discussed the tools just shown, highlighting their strengths, weaknesses, risks and opportunities.

The participation was very active and stimulating, with high interest from the participants.
The next meeting, devoted to more in-depth practical tests of the tools, will be held on the 7th of March.