Do tracking applications help to combat the COVID-19 pandemic?
RiskPACC Consortium is glad to present a virtual workshop on 4th of May from 10 to 12 CEST.
The workshop, organised by ISAR Germany and Fraunhofer INT, will present the experience with tracking applications in different countries, inside and outside the EU, to compare the acceptance in the society, the effectiveness to prevent infections as well as the political and societal framework conditions.
The key factors, for improving the effectiveness of tracking applications in a pandemic, will be discussed during the workshop, with a particular attention on important areas such:
+ How to increase user acceptance?
+ What are barriers and facilitators to the uptake?
+ What organizational factors and regulations have to be in place?
+ How to reach different groups of the society?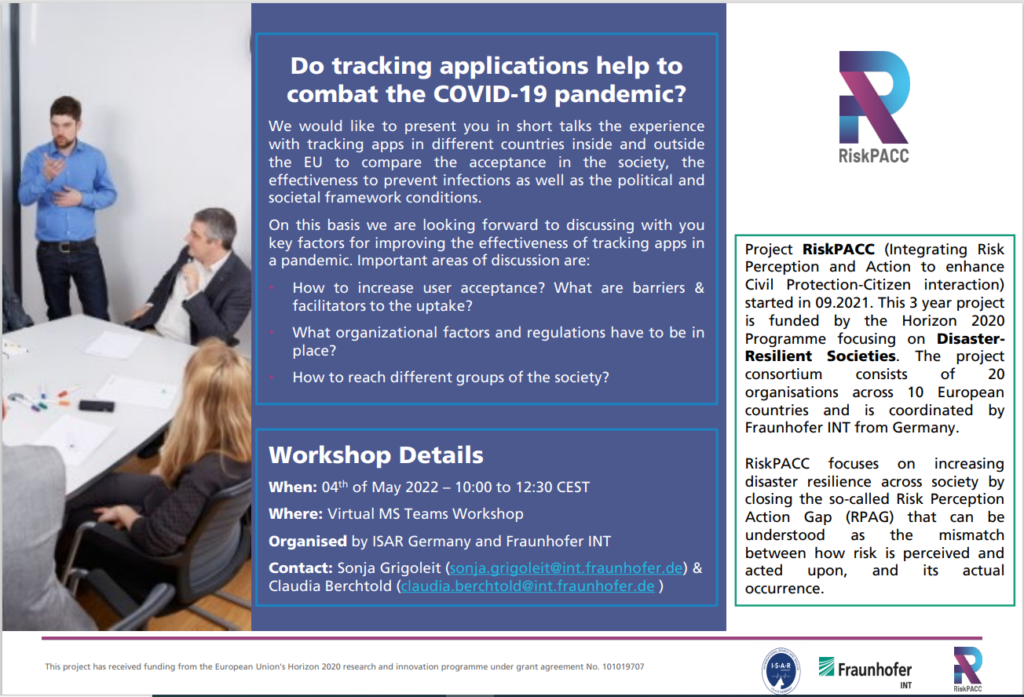 For more information and registration, please contact:
Sonja Grigoleit – sonja.grigoleit@int.fraunhofer.de
Claudia Berchtold – claudia.berchtold@int.fraunhofer.de